Click
Precision
Marketing
Platform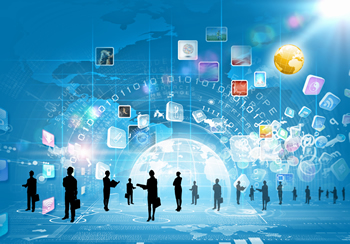 Click Precision® offers a robust and simple - yet powerful environment for any online marketer - and it's easy to learn. Our platform is a must for any marketer, and is designed to save ad dollars and generate growth. It's tough to find software that will track both paid and organic traffic, and allow you to make campaign changes to both Google Adwords and Bing Ads. Powerful tools such as bid suggestion, low quality score or ad position alerts will save you time and money.
Here are some of our top features. 
Tracking:
If it's a click, then it can be tracked. Add our provided JavaScript code and tracking links. All traffic, including organic, direct access, offline and PPC are analyzed with precision. 
Use sub-ids for revenue reporting, in real time for local goals, such as shopping cart checkouts. You can also upload with CSV for revenue that needs to be processed later, such as affiliate links or for backlogged reports. 
Built in user logs allow you to see what visitors do on your site, and where they came from - with IP and geo tracking. 
Performance & Reliability:
Our servers are hosted at top-notch facilities, managed by IBM and Amazon AWS on the cloud. Our code is written asynchronous so it will not slow your pages down. 
Security:
Data is encrypted and is backed up regularly. We created this platform with your account security as our primary focus. 
APIs from Google Adwords and Bing Ads use oAuth, allowing you to connect to your account with the platform without sharing your login credentials. 
Once a Month Reporting Structure:
The platform is built with a "once a month" reporting approach to finalize data. This allows everyone to keep things simple, and allows you to focus your energy on the bigger picture. 
If you like to see day to day activities, we also show and analyze real-time clicks and revenue. You can also retrieve day to day reports for clicks, conversions, keyword performance and more.
PPC (Pay per click):
Manage your accounts directly with our platform using APIs from Google Adwords and Bing Adcenter. Other advertising sources can be tracked using our provided tracking URL. With API's, you can get reports, create campaigns and ads, add or modify keywords and placements, adjust geo settings, budgets and more without having to go to each account and replicate your efforts. Create something once, and simply clone items, such as keywords, ads and adgroups to other advertising sources. 
Get maximum CPC bidding suggestions based on profitability, quality score, average position and past performance. One click submits updated bids to these APIs.
SEO & SEM (Search engine optimization / marketing):
Think about the possibilities of knowing how much revenue organic traffic is bringing you. Whether it's traffic from other sites linking to you, or traffic from the search engines. This valuable knowledge will assist you when making decisions on where you should concentrate future efforts. 
Email Marketing:
Use the tracking link and email your list. Let our software do the click tracking, and find which clicks turned into sales and the revenue they generated. Variables can be set by group level, or any available value that you choose from your list, such as a ID, date, name, country code or email address. All you have to do is modify the tracking url "k" value with your list manager or software. I.E. k=default from the tracking URL will be changed to k=$email, k=$date, or even k=$email-$date 
Offline Marketing:
You can advertise special URLs, for instance: example.com/save25, in areas such as print, commercials or other offline media. Simply look at URL performance to see instant results. You can bookmark and annotate your landing URLs for future monitoring.