Click Precision Blog
Tips, techniques and news for marketing professionals.
By accepting you will be accessing a service provided by a third-party external to https://clickprecision.com/
2 minutes reading time
(386 words)
5 Tips for Local Businesses Wanting to Establish an Online Presence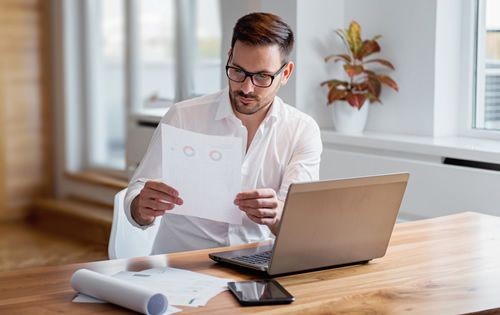 Are you the proud owner of a local business? Have you come to realize the importance of establishing a strong online presence? Are you lagging behind the competition in this area?
Fortunately, you don't need much experience or money (although it helps) to slowly grow your online presence. Instead, all it takes is dedication and a strategy to guide you.
Here are five tips all local businesses can follow:
•    Use PPC ads to your advantage. Sure, you'll pay every time someone clicks an ad, but this is the quickest way to drive traffic to your website. Once the traffic begins to roll in, you can track your return on investment to ensure that you're spending your money wisely. We recommend Google Ads and Bing Ads for most campaigns that use specific audiences and locations.
•    Get social. Even if you do nothing else, it only takes a few minutes to setup an account on Twitter, Facebook, and Instagram. Once you have your accounts in place, it's all about sharing high quality content with your audience.
•    Start a corporate blog. There are many benefits of this strategy, including the ability to boost your organic search rankings for keywords related to your business. Furthermore, you can use your blog to educate your audience and share recent news.
•    Use free services, such as Google My Business and Bing Places and Yelp for Business to promote and expose your business online.
•    Ask customers to leave online reviews. You want your best customers talking about you, whether it is on Google, Facebook, Yelp or another review platform. You're likely to receive a negative review every now and again, just make sure these don't overpower all the positive words.
•    Hire help. You have a lot going on with your small business, so you may not have enough time in your schedule to establish an online presence. Don't overlook the power of hiring help, even if it's only a part-time employee or intern. For instance, a social media professional may be able to step in and do wonders for your business in a short period of time.
These aren't the most advanced tips, but they're perfect for a local business that doesn't yet have an online presence.
Have any of these strategies worked well for your business? Do you have any other tips to share?
Comments
No comments made yet. Be the first to submit a comment