Click Precision Blog
Tips, techniques and news for marketing professionals.
By accepting you will be accessing a service provided by a third-party external to https://clickprecision.com/
3 minutes reading time
(605 words)
5 Business Lessons Any Entrepreneur Can Learn from Jeff Bezos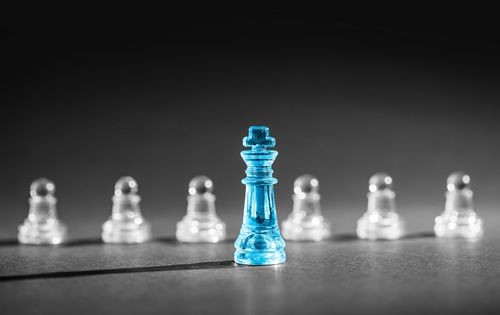 If you aren't familiar with the name Jeff Bezos, you should be. He's an engineer. He's an entrepreneur. He's a technology genius. And above all else, he's the founder and CEO of Amazon.com.
With a net worth of approximately $77.1 billion, Bezos knows a thing or two about how to succeed in the business world (and as an investor).
While you may not be on his level just yet, you never know what the future holds. If you want to take your business to the next level, here are five lessons you can learn from Bezos:
1. Start Small then Expand
Do you remember the early days of Amazon? When the company was founded in July of 1994, Bezos had one thing on his mind: providing consumers with a simple way to buy books via the internet.
What started as an online bookstore has grown into one of the most well known and most valuable retailers in the world.
2. Surround Yourself with Talent
The best leaders know how to surround themselves with the best talent. This is an area in which Bezos and Amazon have excelled since day one.
For example, the Amazon board of directors consists of some of the biggest names in the business world, such as: Jon Rubinstein, Bing Gordon, Thomas O. Ryder, and Tom Alberg.
Forget about doing everything yourself. If you want to succeed, you need to surround yourself with talent.
3. Focus on Customer Service
Every company, big or small, says that they are dedicated to providing a high level of customer service. Unfortunately, the large majority continue to come up short in this department.
Amazon is not among them. Since day one, the company has dedicated itself to providing the best possible customer experience
When you visit Amazon.com, the entire experience is built to be user friendly. The same holds true as you move through the checkout process.
Everything about Amazon is built with the customer in mind. This is a lesson that every company in every industry should take to heart.
4. Be a Market Leader
There are two types of companies: those that follow and those that lead.
Amazon is always at the front of the retail industry, with its "Prime" service a great example of this.
Do you remember the days when simply being able to purchase an item online was a big deal? Well, some retailers still think this way.
Amazon, however, took the bull by the horns and rolled out Prime. With free two-day shipping, this service is one that other companies in the online retail space can only dream of. They'll get there eventually, but by that time Amazon will have already moved on.
5. Focus More on Your Product, Less on Marketing
This quote by Bezos says it all:
"In the old world, you devoted 30% of your time to building a great service and 70% of your time to shouting about it. In the new world, that inverts."
In today's day and age, Bezos believes that entrepreneurs should take a different approach. He believes it's critical to spend more resources on building a great service and less on telling people about it.
Amazon has achieved great success by doing two things:
• Building a great product and providing industry leading customer service.
• Letting word of mouth marketing take the business to new heights.
This can work for any company in any industry.
Conclusion
So, there you have it. Jeff Bezos is the king of online retail. He's also a guy you can learn from if you pay attention to his every move. These lessons prove that to be true!
Comments
No comments made yet. Be the first to submit a comment