Click Precision Blog
Tips, techniques and news for marketing professionals.
By accepting you will be accessing a service provided by a third-party external to https://clickprecision.com/
2 minutes reading time
(374 words)
Use Email Marketing to Drive Qualified Traffic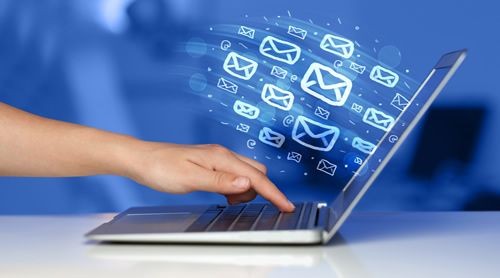 Why does email marketing continue to grow in popularity? Why are a growing number of marketers relying on this strategy as opposed to others? With so many benefits, including the ability to drive qualified traffic, this is a marketing technique that deserves your full attention.
Everybody knows they can use email marketing to drive qualified traffic. What you may not realize, however, is that there are other reasons to consider this strategy. Here are a few details to think about:
Time efficient. Are you tired of spending all your time making cold calls? Are you wasting a lot of time creating and mailing postcards? These techniques still have a place in today's world, but they are more time consuming than email marketing.
Communication in real time. Within seconds of sending a message, a recipient has the opportunity to take action. There is no lag time. Once a person opens the email, the next step, which could include a sale, could happen right away.
Segmentation and tracking. You can segment your list based on a variety of details, such as location. You can also track many variables associated with your campaign, such as the all-important click through rate.
Send messages as you see fit. Do you have a new product or service to launch? How about a company announcement to make? With email marketing, you can send messages as you see fit. In other words, an idea can be brought to life within a matter of minutes.

Save money. Sure, it may cost a few dollars per month to manage your email marketing campaign, but this is far from what you will pay for some other forms of marketing.
Final Word
If you want to drive qualified traffic to your website, if you want to do so while taking advantage of many other benefits, now is the time to turn your time and attention to email marketing.
We recommend that you create a new campaign and adgroup (or numerous ones for different lists if you desire) in the Click Precision Manager and append the email address to k=default, so it will read as k=email@address.ext.
Adding this to your already powerful marketing strategy could be just what you need to take your results to the next level.
Comments
No comments made yet. Be the first to submit a comment