Click Precision Blog
Tips, techniques and news for marketing professionals.
By accepting you will be accessing a service provided by a third-party external to https://clickprecision.com/
2 minutes reading time
(323 words)
What to do if Your PPC Strategy Fails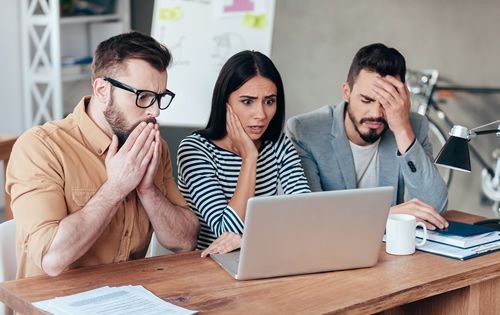 As you get started with PPC advertising, you do so with the idea that it'll drive targeted traffic to your website.
While you hope for the best, it's possible your strategy could fall flat. Although it's disappointing, there are a few steps you can take to get back on track.
Here are three basic things you can do if your PPC strategy fails:
1. Review Everything
It's easy to focus all your energy on the fact that you're not driving enough traffic or converting visitors to buyers. However, this is only one side of what you should be seeing.
Are you bidding on the right keywords? Are you spending too much money? Not enough? Are you letting campaigns run for entirely too long?
When you review everything associated with your strategy it's easier to define your successes and failures.
2. Make a List of What You can Change
You have control over almost everything associated with your PPC strategy. From the keywords to your budget, focus on the finer details with hopes of listing out the things you can change.
You don't have to tear down your entire strategy. If something is working, stick with it. Conversely, if you come across a technique that's failing you, make an immediate change.
3. Experiment and Compare Results
Success with PPC advertising is all about experimentation. Sometimes, all it takes is a simple adjustment in order to generate better results. With Click Precision's revenue matching and subid back-reporting, you have a huge advantage over the majority of marketing platforms.
As you experiment with new ideas, track the results and compare them to what you experienced in the past. This will slowly push you toward a sound strategy that delivers solid results across the board.
Even the most experienced professionals miss the mark every now and again. If your PPC strategy fails you, follow the three steps above to collect yourself and make changes for the better.
Comments
No comments made yet. Be the first to submit a comment