Click Precision Blog
Tips, techniques and news for marketing professionals.
By accepting you will be accessing a service provided by a third-party external to https://clickprecision.com/
8 minutes reading time
(1698 words)
7 Useful Yet Overlooked Marketing Tools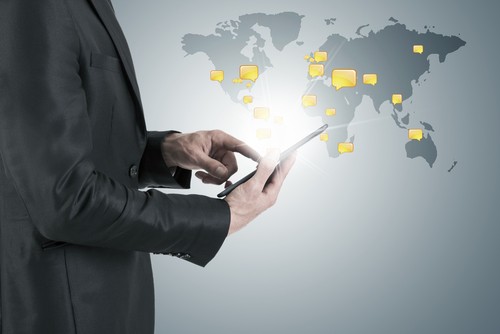 What marketing tools are you using to reach your audience, drive engagement, and boost your bottom line?
As a business owner or marketing professional, you're well aware of the time constraints associated with your position. For this reason, it's imperative to use tools that improve efficiency and streamline the marketing process.
While some marketing tools are well known and used by millions of people, others don't receive nearly as much ink.
In this post, we're going to examine seven useful yet overlooked marketing tools. With these tools on your side, you'll soon realize that you're on the right path to bigger and better things.
1. GetResponse
Is marketing automation on your mind?
With the right approach, you can automate your marketing strategy as a means of saving both time and money. This is where GetResponse can help, as its marketing automation platform is one of the best in the business.
There's a lot to like about this tool, with some of the top features including:
Drag-and-drop workflow builder.

Option to build hundreds of scenarios based on your target customer and company goals.

Advanced e-commerce capabilities.
Best yet, GetResponse provides tools for all your marketing efforts, including but not limited to emails, landing pages, webinars, online stores, and more.
For many years, GetResponse was a leader in the email marketing space. And while the company still competes at a high level in this space, it has moved into marketing automation as well.
Thanks to its drag-and-drop functionality, streamlined process, and advanced tools, any marketing professional can get up and running in no time. Add this to pricing that starts at $12.75/month, and you have a winner.
2. Quick Sprout
Do you have the desire to create better content?
Quick Sprout can step in and make this a reality. Here's the tagline of this killer online marketing tool:
"Quick Sprout is the easiest way for you to make better content so your audience and traffic continue to grow."
Easy enough, right? With this tool, you can create better content with the primary goal of driving more traffic to your site.
Getting started is simple. You're first asked to share your website URL:
From there, "you'll be asked to grant Quick Sprout access to your Google Analytics data."
Once you do this, Quick Sprout takes over and does all the heavy lifting. The tool analyzes your data as to provide insight on creating better content.
Even if you think you have a firm grasp on your content strategy, even if you believe you can't improve in this area, you'll want to give Quick Sprout the chance to provide some feedback and guidance. Remember, it only takes one useful tip for your site to reach new heights.
3. Due
On the surface, this isn't a traditional online marketing tool. However, as you learn more about Due, you'll see just how many ways it can help your business succeed.
Due offers five distinct products:
Invoicing

Payments

Ecash

Global payments

Digital wallet
From a sales and marketing perspective, your goal is simple: to take steps that generate more revenue.
While there's nothing wrong with this strategy, you know that collecting money is easier said than done.
You can put as much time and money you want into marketing your product or service, but if you don't collect what you're owed it's all for nothing.
Due can step in and make this easier on you. When you get paid quickly it means you have more cash flow to grow your business, such as through an advanced marketing plan.
With Due, it's easier than ever to create and send invoices.
As you can see, there's not much to it. Once you're familiar with how the back end works, everything will fall into place.
Due is the kind of solution that works for all types of businesses. Maybe you're a freelance writer who needs to collect from clients. Or maybe you run a web design firm and have outstanding payments from a handful of customers.
If you're in business you're selling something. And if you're selling something, you need an invoicing and payment solution. Let Due be your guide.
4. ClearVoice
How do you feel about your content marketing efforts?
Believe it or not, only 42% of B2B marketers think they're effective at content marketing. If you fall into the other 58%, it's time to make a change. After all, effective content marketing can have a big impact on your bottom line.
ClearVoice is a tool that helps companies from a content creation and management point of view.
For example, it can help you discover trends in your niche, allowing you to create content that your audience will enjoy.
Along with this, it helps you collaborate with other members of your team. And as you know, if you're creating an in-depth blog post or guide, such as this one, effective and efficient collaboration is key.
Last, but certainly not least, the ClearVoice measurement tools are extremely useful. With this, you can answer questions such as:
Who produces the highest quality content?

Who creates the best performing content?

Do any of your writers have a high rate of revisions or missed deadlines?
In today's day and age, content marketing is more important than ever before. If you're not creating high quality, engaging content, you're missing the boat.
For those who need a push in the right direction, ClearVoice should be your first stop.
5. Cyfe
How much time do you spend tracking your social media, traffic stats, sales KPIs, and other data sources?
Like most marketers, the answer is simple: too much.
Fortunately, you can use an all-in-one business dashboard, such as Cyfe to help track all this information from a centralized location.
Gone are the days of jumping back and forth from your Google Analytics account to your Facebook page (and that's just the start). Instead, you can configure all your data sources with Cyfe, which allows you to stay current without wasting time.
From a marketing perspective, you need to keep an eye on everything. Cyfe allows you to track all your marketing channels, including email, SEO, social media, SEM, and more.
Some of the top features include:
Custom data sources.

Real time reporting.

Data exports.

Historical data
With real-time reports, for example, you never have to worry about the accuracy of the data. You know that what you're looking at is current.
As a startup, you may not believe that you need a business dashboard. However, as you begin to track more data sources, this will come in handy. You might as well get on board with Cyfe right now.
6. Oktopost
What system do you have in place for managing your social media marketing efforts?
It's easy to get lazy with social media. You post today, skip tomorrow, and simply hope that your audience grows.
If you want to take a more targeted approach, with the idea of growing your following, it's important to use all the right tools. Oktopost definitely fits into this category.
When it comes to social media marketing, you must be able to do two things with success:
Manage content

Measure the true business value
Oktopost does both of these things well.
Take for example a company in a competitive niche, such as real estate, gaming, or the legal field.
A quick Twitter or Facebook search will show just how much competition exists in these industries.
If you're going to stand out from the crowd, if you're going to use social media to engage your audience and boost sales, you need all the help you can get.
There are six distinct features of Oktopost, with each one providing plenty of value:
Publish: schedule content in advance for all your social media profiles.

Measure: manage the impact of your social media campaigns.

Curate: discover and share the best content.

Listen: stay informed as to what your audience is saying on social media.

Amplify: ensure that your social media updates are reaching as many people as possible.

Collaborate: tools for managing social media teams, even those distributed throughout the world.
Oktopost isn't the only social media marketing platform to consider, but it's risen to the top of its niche. With so many high level features, don't hesitate to give it a try.
7. Yotpo
What steps do you take to get more ratings and reviews for your company?
This is easier said than done, but there is help to be had. Yotpo helps you "get authentic customer reviews the smart way."
From a marketing perspective, you should understand the power of "word of mouth." In other words, you want your current and past customers to say good things about you. When you do this, it will drive people to you in the future, all without any work on your part.
Of course, it all comes down to one thing: getting as many reviews as possible.
Yotpo "leverages data science" to ensure that you're in position to get more reviews. This is done in a few ways:
An algorithm that determines when to request reviews and for which products.

A reminder system to ensure that customers remember to leave you a review.

The use of data science to determine when to reach out via email to ask for a review.
Along with the above, Yotpo touts its service as the industry leader in both open and conversion rates. With a "40-50% email open rate and a 6-11% review response rate," there's no wondering why this tool can help you get more reviews.
If your marketing plan needs a kick in the pants, a handful of positive reviews on a monthly basis could be the answer to all your problems.
Conclusion
Maybe you're among the more than 80% of B2B marketers who use social media marketing. Or maybe content marketing is your thing.
Regardless of what you've done in the past, don't let this dictate the moves you make in the future. Instead, stick with what's worked while also implementing a few (or all) of these tools.
Do you have experience with any of these marketing tools? Share your thoughts in the comment section below
Comments
No comments made yet. Be the first to submit a comment